How to repaint and protect the floor in your workshop or warehouse?
RD-Hydropox, a very wear-resistant solvent-free and VOC-free floor coating designed to
- adhere directly to a screed, ceramic or coating already present
- protect surfaces against heavy traffic and chemical attack
- embellish your workspace
RD-Hydropox

Coating system for floors and walls specially formulated for the long-term protection against...
Warehouse or workshop floors are continually subject to wear and abrasion, from forklift or pallet truck traffic, to various contaminations such as oils, greases and sometimes more aggressive chemicals. It is therefore very important to protect the floors and prevent the concrete screed from wearing out, crumbling and becoming porous. Cleanliness and color are also important, for safety, for the image of your company, or simply to provide a pleasant working environment.
More or less quickly, depending on the intensity of the traffic and its use, the existing paint protecting the floor becomes more and more dirty, loses its substance, until the point where we begin to see the original screed.
Steps must therefore be taken to prevent concrete from becoming exposed by reapplying a wear, abrasion and chemical resistant paint system to the floor.
Using traditional solvent-based flooring for renovations is a problem for many companies as it often forces them to shut down, at least partially, during construction. And long after, disturbing and toxic odors will remain in suspension in the premises.
RD Coatings offers an easy-to-apply, very resistant, durable and solvent-free solution that will give the floor a new look like if it was new.
RD-Hydropox
RD-Hydropox is a high quality water-based epoxy coating specially formulated to adhere to most concrete or cement surfaces, including ceramic, and of course to most existing coatings, provided that they are not too soft. RD-Hydropox contains no solvents or VOCs and can therefore be applied next to occupied spaces, allowing colleagues to continue working normally in neighboring premises. There is no risk of fire or explosion and it is virtually odorless!
Once applied, RD-Hydropox forms a satin and uniform protective layer, which will become very hard and wear resistant. It is available in a large choice of colors starting from just 1 kg!
RD-Hydropox also contains specific pigments to avoid having a slippery floor. At the customer's choice and depending on the use, it is easy to increase the non-slip properties. This is sometimes useful in industries with permanently wet floors, like dairy factories.
Recommended quantity and thickness
In general, for a warehouse or shop floor, we will recommend the application of two coats of RD-Hydropox at the rate of 300 grams per square meter / 190 square feet per gallon, per coat.
Total: 600 grams / m² or 95 square feet per gallon. These quantities can be influenced depending on the porosity of the support and the method of application.
RD-Hydropox is part of the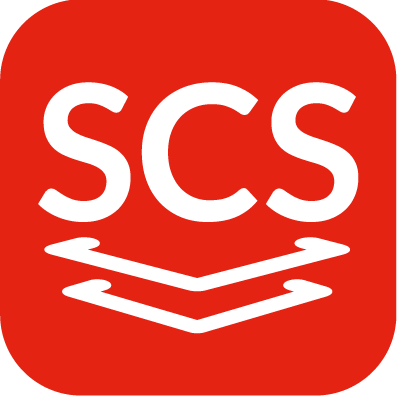 Single Coating System family developed by RD Coatings and can be used both as a primer and topcoat.
The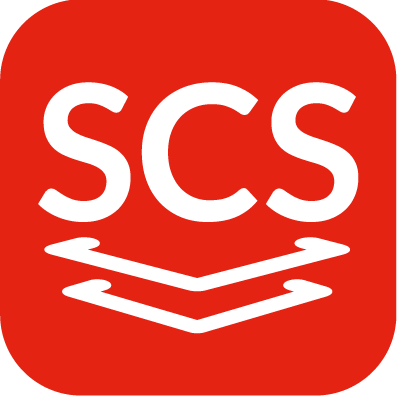 products provide the ability to solve specific problems using just one product.
These are easier, faster and very reliable solutions that do not compromise on quality in any way!
Benefits and expected performance of the system
The system will have a long life if applied correctly and according to our recommendations.
However, the life expectancy of floor cotings is extremely difficult to predict as it depends on many factors; and first and foremost, on the intensity of use of the floor. On many projects, we receive the feedback that our coatings are extremely efficient with a lifespan often exceeding 5 years.
The great advantage of the product lies in its ease of use. If there are touch-ups to be done, the use of RD Coatings solutions makes it possible to carry out occasional repairs very easily and in record time!
It offers many advantages, both for the project manager and for the applicator:
For the project manager/owner
Economical solution that can be applied directly on an existing paint
Very resistant and durable system
Eco-friendly
Water based, safe, no fire hazard during application
Virtually no odor, can be used in occupied space without disturbing neighbors
Wide choice of colors
For the applicator
SCS solution
Ease of use
No VOCs
No isocyanates
Quick application
Very long service life depending on use
Proven system
Before starting, the concrete or cement screed must be sufficiently consistent and strong to meet future service requirements. It is recommended that industrial floors in factories, warehouses and commercial facilities have a compressive strength of at least 25Mpa and a pull-out strength of at least 1.5Mpa.
In the case of a new screed, check the humidity level which must be less than 4%! It usually takes around 30 days for a screed to dry and before any paint job can be done. The thicker the screed, the more time it takes.
During a renovation, check that there is no possible rise of humidity through the screed, carry out a test to be sure.
Rising humidity test
Apply a 20x20cm / 6x6 inch clear plastic film to the dry surface and seal the edges with tape so that no air can get in or out. Wait 24 or 48 hours. If you observe moisture droplets on the inner side of the plastic film, it means that there is rising humidity, and the screed cannot be covered. Unless you first apply a vapor barrier or let it dry longer in the case of a new screed.
Ambient conditions
RD-Monofloor PU is a UV resistant coating and will not yellow if applied in front of large openings or outdoors. A minimum of 12 ° C / 54 ° F is recommended for comfortable and safe working conditions. The surface should be at room temperature with no dew on the surface.
In cold weather, pay special attention to areas near openings such as doors, where cold air can blow over the surface and prevent the coating from drying properly! The surface can also be cold due to thermal bridges, use hot air guns for example to heat the area before and during application and drying.
Surface preparation
In general, the surface should always be clean, dry, degreased and free of any non-adherent contaminants.
On a new screed
Power sanding or grid blasting are the most common methods of surface preparation before applying floor paint. By opening and creating a profile on the surface, you increase the mechanical adhesion of the coating (adhesion to the surface), and therefore its longevity. It will also remove traces of laitance or remnants of curing agents at the same time, if any.
If the size of the new screed is not that large, you can also prepare the surface using a solution of phosphoric acid diluted with water. Spray it on the surface and leave it on for 15 minutes. Then rinse with clean water.
On an old screed, painted or not
A popular and quick way to prepare the floor is to wash the floor with a pressure washer at 200 to 250 bar / 2900 to 3600 psi - equipped with a rotating nozzle with a zero degree angle tip. This method will remove contaminants and poorly adhering paint from the surface. Paint that resists this cleaning usually means that its adhesion is still good, and you can apply our coatings on top of it.
If you need to repaint a very shiny and very hard coating, sanding or scratching the surface will help increase the adhesion of the system that follows.
Any remaining oils or fats should be removed with soap.
Moss and mildew can be removed with suitable cleaners. Consider using biodegradable solutions that are easy to find and very effective.
If there are oils, greases and other chemicals trapped in the screed, we recommend that you perform vacuum blasting as for a new screed.
Once the floor has been properly prepared and cleaned, repair where necessary with cement or acrylic sealant depending on the size of the crevices.
Equipment
RD-Hydropox is generally applied with a short nap roller or by airless.
With an airless, use a machine with a minimum power of 180 bar / 2600 psi and a nozzle size between 0.021 and 0.023 inches.
Preparation of RD-Hydropox
RD-Hydropox is a two-component coating consisting of a base, component A; and a hardener, component B. Our canss are filled at the factory to the correct mixing ratio.
Pour component B completely into the pot containing base A. Take care not to leave any hardener in the pot.
Improper mixing can cause damage, such as bubbles, poor curing, matting effects or weaker and less resistant spots. If you have a scale or a measuring cup, you can also mix the exact amount you will need in an empty container.
The RD-Hydropox mixing ratio is stated in the technical datasheet. Make sure to seal any unused products, especially component B, right after.
RD-Hydropox is available in cans of different sizes. We recommend that you order the right amount for the first layer and other cans for the second to avoid making measurements.
Porous floors
Add 10% clean water to the A + B mix for the first coat application only. Mechanically mix at medium speed and long enough (+/- 3 minutes for 15 kg of product) the two components until a uniform mass of a single color is obtained. Let the mixture sit for about 5 minutes to allow the product to cool and the air bubbles to rise and escape.
Pot life
You will have 2 hours to use the mixture (at 20 ° C / 68 ° F). The hotter it is, the shorter the pot-life. We recommend that you use a timer with an alarm so as not to exceed this time.
After this period, the product that has not been used will be unusable and must be disposed in a place provided for this purpose.
The application
Plan the path you will follow to apply the coating so that you end up near an exit and don't get stuck in a corner of the room!
lRD-Hydropox is applied in a minimum of two coats
Apply your first coat of RD-Hydropox respecting the recommended consumption. When finished, allow the paint to dry for 12 hours or overnight before applying the second coat. It may be shorter or longer depending on the ambient temperature.
Any remaining paint that has been mixed should be disposed accordingly. This is one of the reasons we provide RD-Hydropox in small, medium and large packages so that you can order exactly what you need.
Apply the second full coat of RD-Hydropox over the entire surface in the same way as explained previously.
Drying and commissioning
RD-Hydropox needs approximately 3 days to reach its optimum mechanical properties and 5 days for its maximum chemical resistance. You can put the area back into service after 12 hours of drying but with little foot traffic.
After 3 days you will be able to use the area intensively with rolling stock.
Anti-slip properties
RD-Hydropox contains a pigments to limit the slipperiness. However, in some areas it may be necessary to achieve more pronounced anti-slip properties. For example one for floors which would be regularly wet. In this case, spray quartz or dry sand on the first layer while it is still wet.
When the coat is dry, vacuum up the excess sand and then apply the second coat of RD-Hydropox.
VERS. S11-230901